Five Rope Tows
Five electric rope tows service our two large bowls, Broken  River Basin and Allan's Basin. Two learner tows are positioned on the mellow, groomed slopes near Palmer Lodge. Tow belts with clips or "nutcrackers" are required to use the three high-speed rope tows which provide access to the full mountain. 
Don't worry if you haven't used a rope tow before, our friendly staff will help get you started. You'll soon get the hang of it - especially as the tow can be slowed down with the press of a button. Watch our Broken River Arrival Video for some preliminary rope tow instruction.  
Palmer Lodge
Palmer Day Lodge is the central hub of the days skiing and the best spot on the mountain to soak up the sun and the skiing action. The licensed canteen sells delicious hot food, snack food and beverages (beer, wine, cider, kombucha, soft drinks), as well as ski gloves, glove protectors and ski harnesses. The kitchen and dining facilities, a massive sundeck and BBQ are available for everyone to enjoy. You might like to join other amateur chefs on the communal BBQ to cook your wild venison or gourmet burger - if not you can at least purchase BR's boutique lager and a handmade pizza to create your own gourmet lunch.
Grooming
The intermediate slopes and learner areas in Broken River Basin are usually groomed, providing an easier transition for those wishing to improve their skiing or riding before taking on our more challenging off-piste terrain.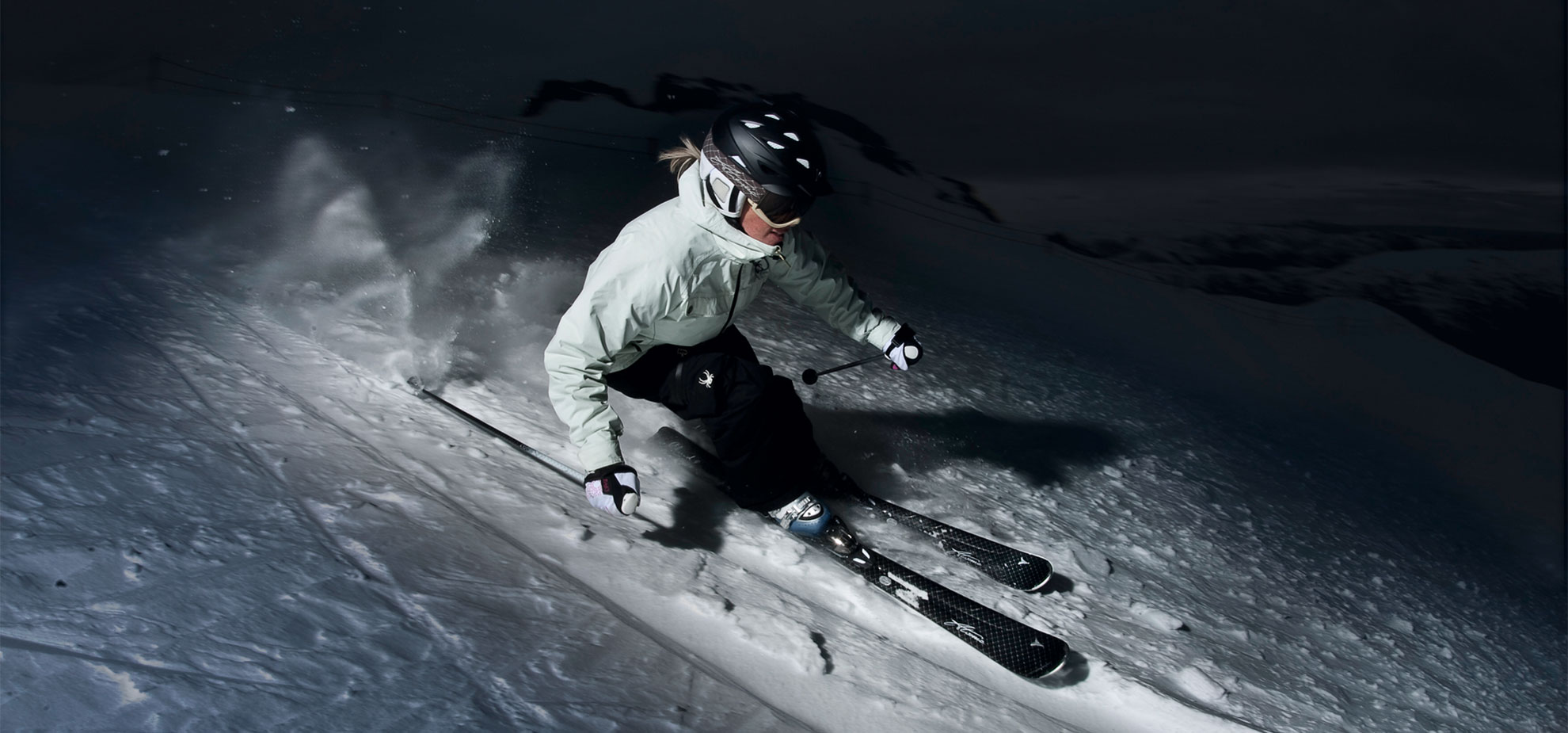 Night Skiing
Come up and enjoy the special thrills of skiing at night. The exhilaration of speeding down through silky, dry powder under the night sky is quite addictive. It's a fun, social time which draws locals from nearby Castle Hill village and Springfield, and further afield. Night skiing is scheduled regularly, subject to weather and snow conditions.
ON-MOUNTAIN ACCOMMODATION
Stay for the complete experience. Why drive when you can stay and enjoy great company, food and atmosphere in a stunning setting - and be in the prime spot for early morning fresh tracks.
We offer two styles of accommodation for single and multiple nights, as well as two hard-to-beat multiday accommodation-lift-lesson packages. Our three, cosy on-mountain lodges are nestled in native beech forest at tree line, just 10 minutes walk from the first ski tow. You'll find more details here.
Alpine Rail
Our passenger lift, the Tyndall Tramway (or The Tram is it's known as) provides an unique start to your Broken River visit. This funicular railway transports guests from the carpark to the Ticket Office & accommodation lodges at 1340 metres. Grab all your ski & overnight gear and step into the Tyndall Tramway, push the "up" button and enjoy the spectacular 4-minute (320 metre) ride up through native beech forest with close-up views within the forest and panoramic views of the surrounding mountains.
The Tram has been designed and built by Broken River Ski Club members and is the latest in a long line of projects that show the ingenuity and dedication of our Club members. This service is the only alpine lift of its kind in New Zealand and is fully certified to carry passengers.